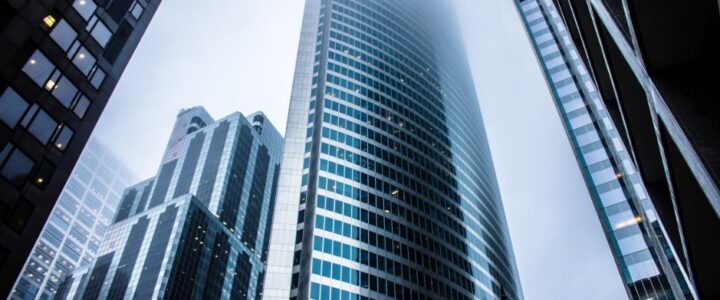 Why You Need A Website For Your Business
We all live in a world where changes in technology take place faster than you can say the word
'update'. With people expecting their wants and needs to be met by the click of a button in their own
homes, having a website and online presence for your business is now considered not only the new
normal but an expectation. Putting aside the ability to communicate seamlessly with your existing
customers, a website can be a great tool in your arsenal. Below are just a few reasons why this
could be a defining change in your business.
Wider reach
Did you know that as of 2020, 59% of the global population has access to the internet? That's a
pretty big number, which inherently means lots of untapped potential customers. Establishing a
website is just an easy way to reach people across the world who are looking for different options
and places to buy the products they are looking for. For example, your business might specialise in
making artisan cupcake liners in Australia and a bakery in Germany might come across your
website which displays the liners, the colours, patterns, and respective costs. The bakery owner can
contact you easily and order your product. Before you know it, your tiny local business now has a
rapidly growing customer base on another continent. This also ties in with the ability to design a
website that reflects your business perfectly and how online accessibility is a bonus feature to use
to your advantage.
Easy accessibility
2020 has been a monumental year and has shown everyone how important it is to have an online
and social media presence for your business. The outbreak of Covid-19 had people all around the
world staying in due to restrictions and lockdowns. The percentage of people buying products online
has increased exponentially and shows no signs of slowing down. However, not being able to leave
the house is just a contributing factor. Having a shop that's available 24 hours a day, 7 days a week
whether you're accessing it from Tokyo or Fiji removes many restrictions and will encourage
customers to keep coming back for more. A busy day at work, overcrowded stores and with many
businesses trying to improve the virtual shopping experience, customers can now do everything
from buying food to exchanging shoes and even virtually try on outfits from the comforts of their own
homes.
Economic Benefits
Advertising and marketing budgets should always be factored in while building a business.
Thankfully social media and increasing online channels have made this process inexpensive
(sometimes even free) with no limit to the number of people you can reach out to. You can solely
convert your business to a virtual entity and serve multiple customers at the same time without
worrying about rostering (or hiring) enough staff to look after them and answer all their questions.
Flexibility and Visibility
The prospect of purchasing and setting up a website is not just limited to coding and IT gurus. A
domain name can literally be bought by anyone and with the right advice, having a high-converting
website built can be a fast and easy process. With so much information available to us, jumping
onto Google and researching a product, place or person comes naturally to us. Having a website
that reflects what your business is all about and gives customers information they are looking for is
just one way to boost your sales. By creating optimised content, engaging with your customers, and
adding links that are relevant to the business are a sure-fire way to be on top of your search
engines list.
As we can see, the benefits of having a website are easily justified. An initial investment and a little bit
of effort in building your website will reap its returns and you'll find your business booming over time
as it attracts new and existing customers from all over the world.