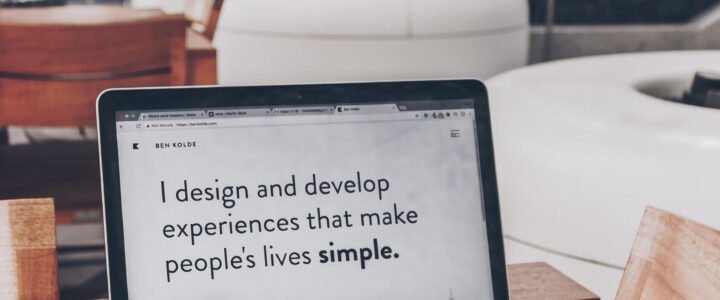 These days, designing a website is one of the key factors of your ongoing business success. Regardless of whether your business is online or bricks and mortar, chances are your website is going to be the first point of contact for many of your visitors and potential clients, so making it accessible, relevant, and easy to use is critical to your success.
Sadly, it's also where you can fail to make a good first impression, meaning that you're decreasing your chances of being able to make a good second one.
Before you begin, the best place to start is with a plan. Sit down and detail what the purpose of your website is (ie: lead generation, information, or sales), map out how you'd like your website to look, and make a list of all of the pages you think you'll need to include.
Once you've got all that clear, take a look at our tips below to make sure that you don't make any of these common mistakes that will cripple your online presence.
Mistake #1: making it impossible for people to find you
It's mind boggling how many websites have no call to action or contact details on their home page. There's already an enormous amount of competition in the marketplace, why make people work hard to get in touch with you?
The best designed websites will feature your contact details and a clear call to action above the 'fold' of your homepage (so people don't have to scroll to find them). Good website design will also make sure there's a way for people to access your contact details from every single page of your site.
Mistake #2: You are not your target market
Remember that you're not creating your website for yourself. You're designing it for your potential clients and existing clients: so make it easy for them to find the information that they'll need, given them clear and simple explanations of what you do and the products/services you offer.
Give them a simple way to get in touch with you and above all, if you have a membership-style site, make it somewhere that people want to spend time.
Mistake #3: A picture says 1000 words
But it's important that it's saying the right things. Bad website design will often have pictures that are irrelevant, too low in resolution, or too high in resolution (slowing down the site load time).
They might also have logos that aren't high enough in quality and do not have a favicon. Favicons are so important these days, especially when people are researching and tend to have a million tabs open at once. When you're designing your logo (see our article on logo design here) it's critical that you design it in a way that allows you to have different sizes, shapes, and formats that are suitable for all purposes.
Mistake #4: Choosing form over function
Design is important – really important. But sacrificing the functionality of your site so that your design 'works' better is a big mistake. Things like load speed, mobile responsiveness, readable fonts, and clear navigation are elements that you definitely don't want to forgo in favor of fancy design. The very best-designed websites combine design and functionality, being both attractive and easy to use.  
Mistake #5: Ad overload or irritating popups
I can't even count how many times I've clicked off a site that I was actually interested in because the over-abundance of ads was making it virtually impossible to see the content that I was interested in OR there was a popup (sometimes with a hidden close button) asking me to subscribe to a newsletter that I'm already subscribed to. Please stop making it hard for people to see or enjoy your content – having people engage with your site is just as important to your rankings and success as having people click through to it in the first place.
Bonus mistake: not having a secure website. Make sure you have an SSL certificate – you NEED to have an HTTPS site if you want people to feel safe and secure on your site and even, in some cases, if you want browsers to open your site for them.
Finally, make sure you check your website design on multiple different browsers and varied screen sizes – not everyone uses the same devices or browsers and you'd be amazed how different things can look depending on where you're seeing them.