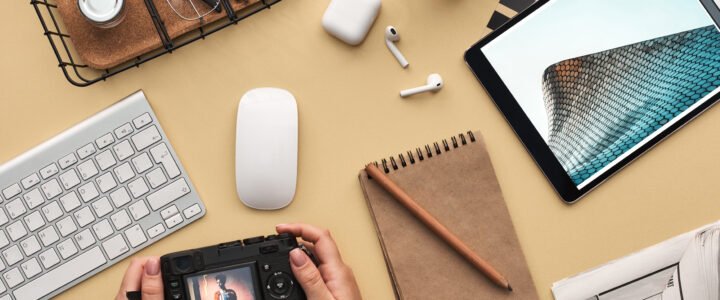 One of the common mistakes small businesses make is thinking that a professional website is meant for the big fortune 500 companies. However, irrespective of the kind of services you render, or the size of your firm, a website adds more value and global exposure to your business.
Having a website presents you with more reach than any other form of advertising and is the center of your company's online presence. With a website, you can advertise your business around the web on social networking sites, forums, and through pay-per-click advertising programs.
For a webmaster who has worked with small and medium scale businesses helping them to build professional websites, we know what it takes to create a professional and responsive website for mobile or tablets as well.
So, if you are looking at having a small business website for your service, then you need to understand some features that will make it a professional one.
Features of a Professional Small Business Website You Should Look Out for.
There's no single aspect of marketing that is more significant than a professional website. Your global audience perception about your service will come from the information from your website.
Therefore, you should be able to differentiate your business from other small businesses by contacting an affordable small business website builder. The designer will help you create a journey that will direct the purpose of your website to your audience.
If the designer is anything like our professional small business website designers here in Malaga Perth WA, they'll explain to you the website packages and the cost of designing a small service based website, including website hosting and the pros and cons of having your website on platforms like Squarespace, Wix or WordPress. A proper website should include the following features-
● Well Designed and Functional Web page
It is important for you to know that your website reflects your company, your products, your services, and ultimately your brand. So your website visuals should be appealing, polished, and professional. Make use of white space, uncluttered layouts with quality photographs and graphics to look appealing and pass your message effectively.
● Usability and Experience
Most site visitors are always in a hurry, so don't make them work for the information. Having a good user experience (UX) designer plays a key role in helping visitors use, understand, and stay on your website. Ensure your website is obvious with logical navigation and a clear hierarchy. You can use consistent layouts and visual cues for functionality across the site. The website should be able to satisfy both 'searchers' coming for something specific, and 'browsers' just looking. Ensure your professional small business website helps users to navigate your website easily with onsite search, and keep them engaged by suggesting related content and minimizing dead ends.
● Mobile Optimization
You must make sure your website looks great and works well on any platform. The website should be able to work on mobile and tablet devices and is not slowing down. This is important because you just don't know the device your next visitor will be using. Optimizing for mobile will improve both the experience of your visitors and your search engine friendliness and rankings.
● Incorporate Fresh and Quality Website Content
Another thing is that your service based business website should be succinct, interesting, and fresh. Ensure you use languages that make sense to your audience—avoid writing jargon, ambiguous words, and acronyms. Carefully explain your "Why." Spellcheck your contents for errors, be accurate, be relevant and update regularly. Also, blogs and social media updates are great ways to add fresh content to your website, this keeps visitors returning and helps your website's online presence and authority.
● Have Clear calls to action
Your website should have a clear purpose. Direct your website towards a goal. Ask visitors to take action by designing easy to see action buttons. Share information that your target audience will be interested in reading and sharing – make all action buttons on your website easily seen. Buttons like follow on social media, share, comment via Facebook, and subscription etc.
● Optimized for Search and the Social Web
It is not just about building a beautiful website that's easy to use. The website needs to fulfill the purpose of brand awareness and sale, which is the end goal. Otherwise, all that effort in design, user experience and content development will be for nothing. It is important to properly optimize your website with great SEO, for easy finding on various online platforms.
In addition, when using WordPress to create a website for small business or big business pages, ensure it contains the following listed below,
On-page SEO including images
Graphic design
Purchase of image
Site maps
DNS changes
Video embedding or linking
Form integrations
Google & Bing verification.
Putting all the features mentioned gives you an idea on how to build a website.
Affordable Small Business Website Services.
Having understood that a WordPress or Squarespace small business solution needs to be properly designed especially to fit the objective of a small business. It is important for you to dig in and look into how you want your website to portray your brand and have the best hand at having it done.
That said, there are several digital marketing agencies that can help you design your website, either in Perth or wherever you are.
One of the major things you should look out for is a marketing firm with track records of designing small businesses like yourself. It won't be free, however, it shouldn't cost you an arm and a leg. They can even come in different small business website packages like your hosting plan, disc space etc.
As a digital marketing consultancy that offers small business website design ourselves, at design a business website agency we recommend that small business owners should only work with agencies that take their time to understand your website needs and can help meet those needs efficiently.