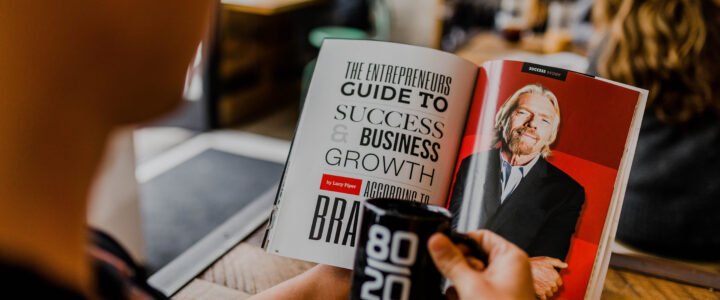 So you've got a website – that means that you just have to sit back and wait for traffic and results to come flooding in, right?
Wrong.
Depending on what your product or service offering is, you're going to need ongoing website copy to deliver information, increase engagement and also improve your search engine rankings.
But, how do you know what sort of website content copywriting you need, what you should write about and how often you should update your site?
We're glad you asked!
Steps to better content creation
Identify your USP
Find your voice
Give people what they're looking for
Give them something to do
Create a content calendar
Identify your USP
Hopefully, if you've reached the point where you have a product or service offering AND a website, you've taken some time to identify what your (Unique Selling Point) USP is. Make sure that any content you create highlights what makes your product or service unique OR that it addresses problems or benefits that your USP could solve or provide to people.
Find your voice
What kind of personality does your brand have? Is it serious? Professional but relaxed? Conversational? Edgy? Whatever your brand personality is, you need to make sure it's reflected in the way your content is written: what we call your 'voice'. Keeping your personality and voice consistent will help to build more credibility, make people feel comfortable and help to build trust.
Give people what they're looking for
Use tools such as Answer the Public, Google keywords, Google trends, and the 'People also ask' feature on Google results to find out what questions people are asking about your product or service and then create your content based on those questions, using good keywords to help with your search engine rankings too.
Give them something to do
Don't fall into the trap of talking 'at' readers rather than engaging them in the content. Give them something to think about, encourage comments, give them links to follow to more information and giving them specific points to action will increase engagement and make your readers feel less like they're just along for the ride.
Create a content calendar
Website content management can be daunting, and making sure that your content is relevant and on topic can be hugely time consuming and stressful, leaving you feeling like you're constantly trying to keep up. But it doesn't have to be like that. Sitting down at the start of every quarter (or year, depending on how organised you are!) and looking at what upcoming events are relevant to your industry (for example Black Friday, ComiCon, special holidays etc) so that you can lock in content to be created for them will take care of maybe ¼ to ½ of your calendar. Once you've done that, you can fill in the gaps with related content or other interest pieces and before you know it, your content will be organised.
Of course, if something happens in the news that you feel like you should address, you can always add a piece in, or override something in the calendar, but having the basics down will make it much easier for you to plan your content creation throughout the year.
In terms of the actual writing part …
They take people's natural FOMO into account – they want to keep reading to make sure they're not missing out on anything other people know.
Asking a question triggers a subconscious reaction: your brain will not let the matter rest until it finds an answer. (Have you ever been asked a question or tried to remember something only to have the answer come to you at 3am? Your brain literally will not stop working on it till it finds an answer.)
People LOVE lists.
Website copywriting is all about hooking people in – in the online world, people will definitely judge a book by its cover … or an article by its headline. Making your headline compelling, with a good hook. Things like, 'What you need to know …', 'Are you making these mistakes in …', and '3/5/7 things you have to know about …' work really well. (See what we did there with the headline of this article?)
Here's why these things work:
Once you've created a headline that does the heavy lifting and gets people onto your site, you need to make sure that the rest of the content does its part too. You've got roughly 5 seconds to get people to engage with your content before they bounce, so make sure you lead with something compelling.
Keep your content to between 600-1000 words per piece. Shorter than that makes it too hard to really get into your piece, any longer and people are going to get distracted and click away (unless you're writing intensely technical or involved pieces for a specific audience).
Finally – add links! If you reference something specific, add a link to it. If you want people to read another article on your site, add a link. Links are gold in terms of both helping people to spend more time on your site and for building a web of credibility between your site and others. Just make sure any external links you provide are to good quality, legit websites.
So, what are you waiting for? If you have a website, you need to create good website copy and now you have 5 east-to-action steps to make it easier for you to do just that!
Photo by Austin Distel on Unsplash