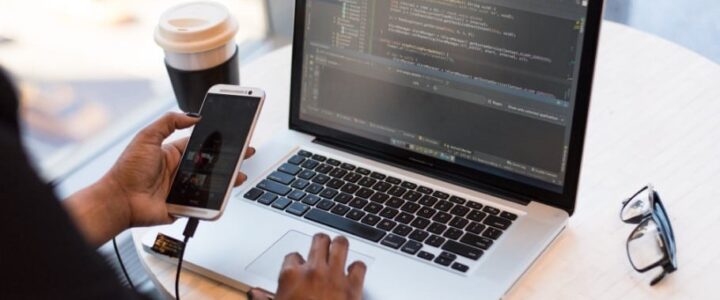 Best WordPress Themes for E-Commerce Stores
WordPress is easily one of the most popular free and open source content management platforms
(CMS) available. With a world of options that allow a user to customise their site, add plugins,
graphics, or more, it is used by over 60 million website creators around the world. You can choose
from a range of templates depending on your web designs to create an eye catching, accessible
, and modern website.
WordPress users have the option of installing various themes and the potential to switch between
them. By doing so, a business or website can change the look and functionality of their website
without changing the core code or any content that has been uploaded. These themes can be free
or premium, many created by WordPress or individual developers. However, according to
WordPress standards, each them should have valid HTML (Hypertext Markup language) and
Cascading Style Sheets (CSS) and PHP (Hypertext Preprocessor).
And the WooCommerce plugin, a customisable, open source e-commerce platform on WordPress
will allow you to set up a new store in minutes – for free.
Here are some of our top themes recommended for listing premium products.
What theme is best for my e-commerce store?
Astra
One of the most popular WordPress themes, Astra is fast, incredibly customisable and works
efficiently with various page builders like Elementor, Beaver Builder, Divi and more. Offering
unparalleled speed, the theme uses less than 50kb on frontend and is capable of being customised
to suit any market.
Keeping SEO at its forefront, Astra is integrated with Schema.org code which draws search engines
to your webpage. The feature-rich theme is responsive, regularly updated and optimised for e-
commerce websites, with custom widgets, premium add-ons and more.
You can download the theme for free and upgrade to premium to get access to special features.
Storefront
The official WordPress WooCommerce theme, the simple and basic design is easy to use and a great
theme for first-time users to get accustomed to. Easy-to-follow customisations which require the
user to do the bare minimum make a great starting point, and allow creators to have a go at building
their own designs, adding custom widgets and plugins.
The responsive layout, flexible grid system, enhanced SEO performance. Makes it one of the most compatible WordPress themes for your
e-commerce store.
Jevelin
This well-rounded WordPress e-commerce theme makes it easier than ever to build your store. With
a wide range of templates divided according to various 'industries', you can choose to build a
website for any business ranging from corporate accounting, to fitness and medical websites. With
the inclusion of demo websites, setting up your own website and customising it seems almost
effortless. The live drag-and-drop builder has over 100+ pre-built elements to maximise efficiency
and the one-click install feature makes Jevelin one of the best themes to consider for your brand.
Equipped with WooCommerce, WP Bakery, and Slider Revolution plugins, this theme is roaring to
get your business on the go.
Neve
This multipurpose theme is equipped with a number of pre-made page designs that are perfect for
small business, start-ups, e-commerce stores and more. Viewer friendly and compatible on all
devices, it is popular for its 'ready to go' aspect which makes it very user friendly. A user can
choose their design during installation and Neve will add the required side tools and plugins
(including WooCommerce) making it fully functional and ready to launch as you please.
The theme is AMP (Accelerated Mobile Pages) optimised which makes it super-fast and adaptable,
and its SEO friendly and lightweight, minimalist design is perfectly adaptable to any type of
business. It also works well with popular page builders like Brizy, SiteOrigin, Elementor and more.
Since the page is RTL and translation ready, we recommend looking no further if you're looking for
a modern WordPress theme for your store.
Tonda
This minimalistic and elegant WordPress theme is all about the details and one of the top themes
recommended for selling premium products. With a big focus on contemporary art, business owners
who wish to have their product speak for itself will love this responsive and distinct theme.
SEO optimized with shop features like user dashboards, wishlist, shopping cart, order tracking and
product zoom options, the range of layouts and demos available will make setting up your e-
commerce website a breeze.
That's a wrap on our take of the most awesome e-commerce themes for your business. Play around
with the themes, do your research and always keep your customers' needs in consideration while
building an e-commerce website for your business and there will be no stopping you!