If 2020 has taught businesses any lessons, top of the list surely has to be that having a digital business with a reputable online presence has to be your Number 1 priority.
Countless businesses have been negatively impacted by the lockdowns and regulations imposed this year, and the ones who are coming through the challenges best are the ones who were able to pivot to deliver online offerings.
More than any other time, the internet has played a critical role in people's lives this year. From online shopping to schooling, from working remotely to staying in touch with family and friends, from online exercise classes to online church services – there's barely a single area of modern life that hasn't had to dive into the digital world to survive in 2020.
The great thing about this is that it has taught us just how differently we can do things – it's forced us to think outside the box and get with the digital era 100%.
For some industries, building – or expanding – their digital business wasn't a massive leap. While for others, the learning curve has been steep and fast.
There's no doubt, however, that online business opportunities are huge, and being able to connect with potential customers in your local area, your country and even all over the world is a massive benefit. All of the arguments to 'go digital' that have happened over the last decade came to the forefront, with traditional bricks and mortar businesses taking a battering with lockdowns and restrictions literally closing the door for many of them.
The benefit of being online is undeniable – with the right SEO and some well-placed ad spending, your physical store selling widgets in Town X will soon be able to sell and ship widgets to virtually anywhere.
Top 3 tips to create a successful online business
It's all about the UX – according to the Ayden 2020 Agility Report, 69% of Australians refuse to shop with a company whose website is difficult to navigate. The key to running a successful online business is to make it easy for people to buy from you. Things to consider when designing your customers' user experience are:
Page load time – optimise any images to keep your page loading fast enough to keep people's attention.
Easy navigation – make your menus clearly visible and easy to understand. Also make any 'click throughs' open in a new tab. Customers like to wander through products on a website, but might not be able to find their way back to the ones they want if you don't pick the 'new tab' option.
Easy shopping cart experience – make it super simple to navigate the purchasing process. Use big, clearly labelled buttons and guide people through the steps to completing their purchase.
Follow up – make sure your CRM system is fully functional and that clients are getting follow up communications after a purchase. There's nothing that feels dodgier than ordering something online and not receiving any confirmation emails regarding your purchase. A good CRM will help you to retain customers and keep them coming back for more.
Consistency is key – if you're bolting on a shopping cart or ecommerce site, make sure the look and feel of it is consistent with the branding on your main site. The last thing you want is for people to want to buy from you, but have them get concerned and back out of the sale because the checkout looks and feels too different. If it's necessary to redirect someone to a payment portal, do everything you can to keep it consistent with your brand.
Similarly, if people are reaching your website from a social media platform, it's critical that you give them the same look and feel so they instantly know they've landed in the right place.
Get your SSL sorted – if you're doing any kind of E-commerce or collecting personal details from people you NEED to have an SSL Certificate for their protection as well as yours (have a look at our article on SSL Certificates here). Click here
'Going digital' has gone from being a catch-cry of marketing agencies to an absolute necessity in 2020. If you're not online you're quite literally missing out on some fantastic opportunities that other businesses will be taking full advantage of. If you want to stay competitive in the new Roaring 20s, you need to be online – it's as simple as that.
And who knows? By the time all of the lockdowns and restrictions finally end, we might have all even been in a Zoom meeting where everyone manages to get their microphones off mute!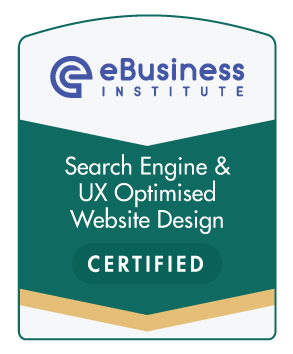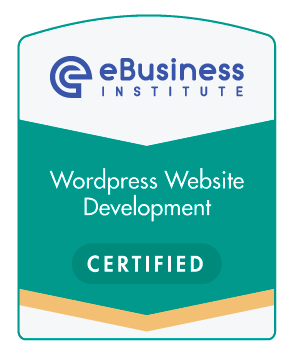 Photo by Austin Chan on Unsplash